My seriously relationship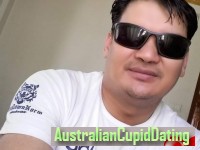 I am the only man who has divorced and now I am thinking of remarrying. Let the woman I marry now be the one with whom I will spend my whole life. Now I want to marry a foreign woman. The idea of ​​marrying a foreign woman is why the art and culture traditions between the two countries are intertwined.My country, which has the highest mountain in the world, is watching the world with loving eyes from the top of that high mountain. Now that I am married, let the marital relationship between me and my future wife reach the top of that high mountain.
Life is a journey that I will travel everywhere with my future wife. On this journey, the natural beauty of the two of us will envy us. Our happy life will be spent laughing and playing. I am imagining that my future wife who loves and dedicates me will contact me soon.